We are open weekends, public holidays and school holidays. For groups of more than 15 people, we can open any day at any time by prior reservation.
Special days: closed 25 and 26 December and 1 and 6 January.
* From the end of May to mid-July, opening times may be affected by various events taking place in the Forum Park. Contact us here to check availability.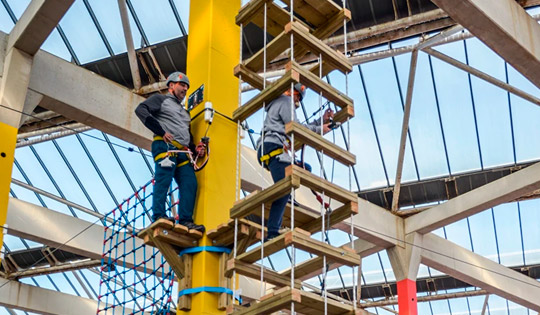 Payment must be made by card, either by purchasing tickets online or at the ticket office. Cash is not accepted.
Buy tickets for combined activities at the ticket office or by booking at [email protected]
ADVENTURE FAMILY DAY PACK (ACCESS TO ALL ATTRACTIONS)
* Accompaniment of a monitor for children from 5 to 12 years of age from 2:00 p.m. to 3:30 p.m. Relax and eat while your children have fun with our monitors!
Buy tickets for the Adventure Family Day pack at the ticket office or by booking at [email protected]
GROUPS (MORE THAN 15 PEOPLE)
RENTING SPACES
IN THE FOREST
SCHOOLS, YOUTH CLUBS AND COLLEGES