Barcelona Bosc Urbà is the first adventure park in the city and is located in a unique setting, in the Plaça del Fòrum, under the large photovoltaic panel.
Parc del Fòrum, s/n
08019 Barcelona
Tel. 930 130 796
Mobile phone: 645 145 407
For information or bookings: 
[email protected]

Bus: routes 7, 36, 41, 43, 141 and B23.

Underground: line 4, Maresme / Fòrum stop.

By car:
Ronda Litoral: exit 24.
Gran Via (leaving Barcelona): Selva de Mar exit.
Gran Via (entering Barcelona): Rambla Prim exit.

Bicing: stations 35, 168 and 160.
We have our own bicycle parking area.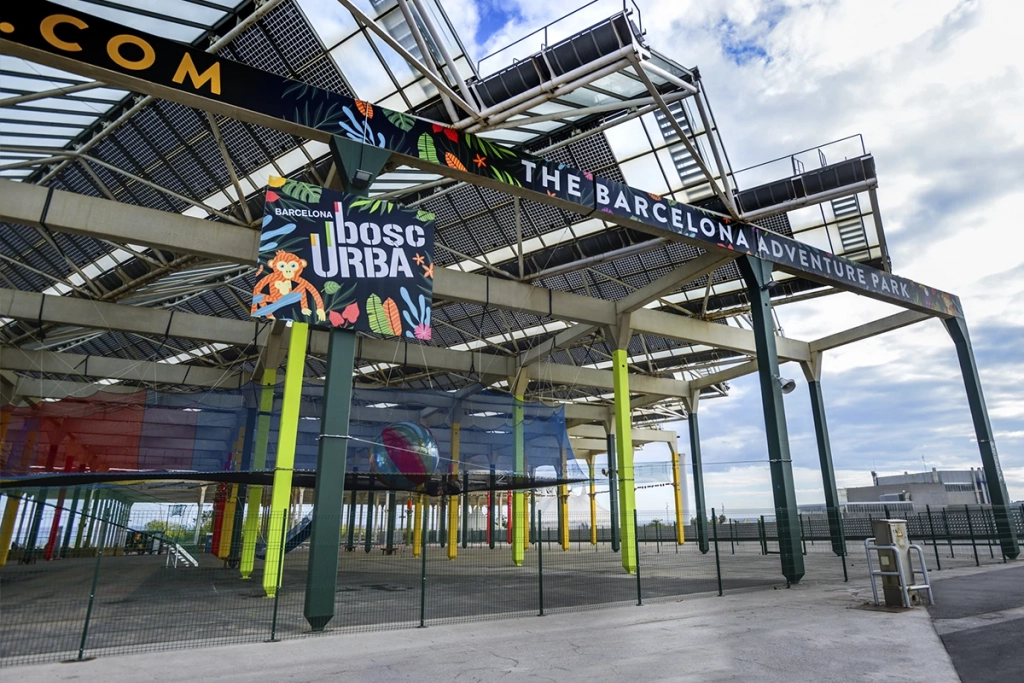 Can I enter with a pet? Yes, as long as you keep it on a leash and take responsibility for it.

Can I ride a bike or roller skates? You can come by bike and park it in the bike park, but you cannot move around the area on skates or by bicycle.

Are there changing rooms? We don't have changing rooms, but we do have lockers where you can store your belongings during the activity.
Barcelona Bosc Urbà. Parc del Fòrum s/n, 08019 Barcelona.