PRIVACY POLICY: ADDITIONAL INFORMATION ON DATA PROTECTION
BOSC URBA VERTICAL 10, S.L. (entity within the network of CET10 entities), provides you with additional information concerning the use of your personal data, as stipulated in the relevant legislation:  REGULATION (EU) 2016/679 OF THE EUROPEAN PARLIAMENT AND COUNCIL of 27 April 2016 (RGPD). In this regard, and in line with the privacy policy of CET10, based on the model of information by layers, please see below the Additional Information (second level), which provides the basic information regarding data use which you should be aware of.
Details of the company responsible: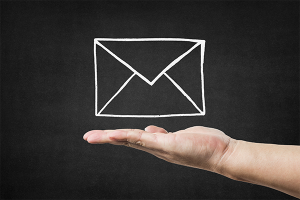 Identity: CET10 (BOSC URBA VERTICAL 10, S.L..)
Address: RAMBLA GUIPUSCOA 23-25 bajos, BARCELONA, 08018
Contact: [email protected]
Data Protection Delegate: [email protected]
What will my personal data be used for?
In CET10 we use the information provided by the interested parties for the following purposes:
To deal with questions and requests regarding the different activities of the CET10 network and collaborating entities.
To manage the centres and/or activities that the client has contracted.
Advertising and marketing activities concerning the initiatives and services of the CET10 network and collaborating entities, always in relation to the sports, educational, leisure and social sectors. We may also present opinion polls or feedback surveys for our activities and services.
Study and analysis of the information provided by the Users in order to assess our new trends and services.
How have we obtained your data?
The personal data comes directly from the interested parties via the forms provided by CET10 entities, either via the website or in the different centres.
How long do we keep your data? 
Your data will be kept for the duration of the contractual and commercial relationship with ourselves, or until you request their removal, and for the time needed to fulfil any legal obligations.
What is the legitimization for the use of your data?
The legal basis for the use of your data is based on the consent granted on completing any of the forms.
A request to withdraw your consent to be sent promotional material will not affect your status as a user/client of any CET10 entity.
Who may be given access to your data?
If you are a user with an interest in our range of sports, educational, leisure and social services, we may pass your contact details on to the CET10 entity responsible for the activity. Certain service providing companies will also have access to your data, in cases where they are charged with its handling. Such providers will be enabled to access your data only within the context of providing the service in question, following the instructions of the entity, and without the right to use it for any other purpose. All providers subscribe to confidentiality agreements regarding the use of the information they are given access to via their service, in accordance with current regulations.
What are your rights when you provide us with your data?
Anyone has the right to request access to their personal data, to correct or remove it, to limit its use, or to object to it being used, as well as the right to withdraw consent for its use for any particular purpose. In order to do this, you may send a letter to CET10 at the following address: Rambla Guipuscoa 23-25 bajos, Barcelona, 08018, or an e-mail to: [email protected] indicating which of these rights you wish to exercise. Proof of identity should be supplied with the request, for example a photocopy of your identity document.
Likewise, we inform you that you have the right to present a complaint to the relevant authority (Agencia Española de Protección de Datos), if you consider that there has been any kind of misuse of your personal data.
If you request a limitation of the use of your data, we will only keep it on record for the purposes of exercising or defending against complaints or claims, and in cases of objection to the use of your personal data, it will cease to be used, except where there are substantial and legitimate reasons for continuing to do so, or for the purposes or exercising or defending against any possible complaints or claims.
We appreciate your assistance

At CET10, as far as possible, we try to monitor and ensure the correct usage of the personal data that we are responsible for via the third parties that we may have had to provide with this data. For this reason we ask you to notify us if you should suspect or become aware of any inappropriate use of your personal data on the part of any of our centres or entities. In such cases please contact us without delay at [email protected] so that we can take any measures that may be necessary.
Also, in order to guarantee that the data we have on record is correct and up to date, we would ask you to inform us if there is any change in the data you have provided, or if for any reason you detect anything incorrect in it. In such cases please contact us as soon as possible at [email protected] so that we can promptly make the relevant corrections.
Thanks 😉